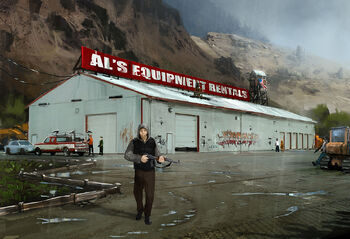 Almost all buildings in
State of Decay
are enterable (except for trailers, storage units and those barricaded by obstacles). Inside these buildings,
survivors
 are able to scavenge for
items
, rescue other survivors, fight
zombies
, and clear
infestations
.
Zombies can spawn in buildings and items are randomly generated (items do not respawn). Most of the windows can be barricaded, lengthening the amount of time it takes for zombies to get in.
List of locations
Edit
Gun Shop
Farmlands
Edit
Multiple Locations
Edit
Ad blocker interference detected!
Wikia is a free-to-use site that makes money from advertising. We have a modified experience for viewers using ad blockers

Wikia is not accessible if you've made further modifications. Remove the custom ad blocker rule(s) and the page will load as expected.